Afri Chef - A series of recipes taken from The African Recipes Cook Book.
Airline Meals - Everything you ever wanted to know about airline food.
Arab Gateway - Arabic recipes plus lots more!
Arabic Slice - Loads of recipes from Arabic countries.
Asian Home Page - Stacks of recipes from around Asia.
Asian Recipe - Everything from Afghanistan to Vietnam. Contains tips on cooking methods, herbal remedies, and much more.
Australian Recipes - What people eat Down Under. Includes a section on bush tucker.
Baking Mad - Contains over 200 delicious bread recipes, with options for both traditional baking and bread machines.
Barbecues and Grilling - Everything you wanted to know about barbecues with plenty of scrumptious recipes thrown in for good measure.
BBC Food Recipes - From the BBC in England. Plenty of recipes and tips taken mainly from the many excellent TV cookery programmes the BBC produces.
Beef and Steak Site - Just what it says. Also contains free downloadable cookery books (in Acrobat format).
Bengali - Want to impress your friends with a Bengali meal? This is the place to pick up some interesting recipes.
Bob and Angie's Japanese Recipes - Many recipes plus tips for Japanese cooking.
Breadnet - The free internet bread recipe archive.
Bread Recipes - Not only bread recipes but biscuits, buns and muffins as well.
Breakfast and Brunch Recipes - Muffins, French toast, waffles, pancakes and a stack of other fattening stuff.
Buffalo Recipes - Buffalo or Bison? Whatever! Some tasty recipes for meat eaters.
Caribbean Choice - Caribbean cooking and recipes forum.
Caribbean Recipes - From Caribbean Connoisseur.
Caribbean and West Indian Recipes - The Afrocentric experience!
Chef2chef - Contains some good recipes and many links.
Chinese Cuisine - All you wanted to know about Chinese food.
Chinese Food DIY - Over 500 recipes with plenty of cooking tips.
Chinese Food Index - Not only recipes but lots of information on China as well.
Chinese Recipes - Thousands of recipes from Chef 2 Chef.
Chow Down Under - Aussie tucker from a lass called Linda.
Congo Cookbook - Traditional cooking and easy, everyday recipes from Africa, plus observations about African cuisine and food.
Cooks.com - A positive cornucopia of recipes!
Cooks Recipes - A premier cooking and recipe site with 15,000 recipes (and growing).
CopyKat - You've tasted it in the restaurants, now make it yourself at home!
Creole and Cajun Recipe Page - Gumbo, Jambalaya, Red Beans 'n Rice, Shrimp Creole and more....!
Easy Thai Food Collection - Oodles of recipes for some of the world's best food.
Eat Greek Tonight - The taste of Greece (not grease), right there in your kitchen.
eCook - Recipes, articles, tips and shopping from Allyson Gofton in New Zealand.
Egg Recipes - Frittatas, soufflés and many other good ways to cook eggs.
Egyptian Recipes - Recipes from the Land of the Pyramids and from surrounding countries which have influenced Egyptian cooking.
Epicurious - Over 16,000 recipes and a whole lot more.
Filipino Recipes - Adobo, lumpia and all of your favourites - from Recipe Source.
Fine Cooking - An excellent resource from The Taunton Press for people who love to cook.
Fish and Seafood - a host of delicious recipes from Cook It Simply.
Flora's Recipe Hideout - Cakes, cookies, pies, etc. Lots of sweet things to make you drool - plus Flora's Favorites! Many links to other sites.
Food and Drink - Great site from soyouwanna.com. How to order sushi, fake being a wine expert, learn to barbecue and lots more.
Food Down Under - A great site featuring recipes from around the world.
Foodgeeks - Plenty of recipes. Allows you to enter your own recipes and to create your own on-line cookbook.
Food Network - A searchable database of recipes from around the world.
Free Recipes from the Early 1900's - Just like grandma's grandma used to make.
French Cooking - French recipes from Recipe Source.
French Cuisine - Stacks of recipes including French Canadian and Belgian.
Funky Munky - Traditional recipes from South Africa.
Gil's Portuguese Recipes - Great food from the country that hosted Euro 2004.
German Food - Recipes from a German Grandma's kitchen.
Good Cooking - A gastronomic and gourmet cooking resource.
Gourmet Recipes - From Free Gourmet Recipes. Includes 'healthy' recipes as well!
Greek Recipe dot com - Excellent site containing a great many recipes.
Hawaiian Recipes - Lots of dishes from Hawaii - but I couldn't spot Long Pig anywhere!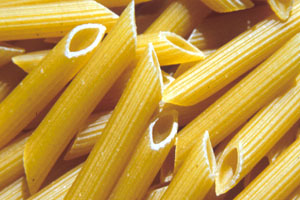 Hershey's Kitchens - A collection of recipes for chocolate lovers. (Hint: You don't have to use Hershey's chocolate).
Icelandic Cooking and Recipes - Not just all whale meat and seals!
Indian Delicacies - The complete Indian recipe site (or that's what it says, anyway).
Indian Cuisine - Authentic recipes from Vandana Dubey's recipe site.
Indian Vegetarian and Non-Vegetarian Food - Contains 'mushrooms' under non-vegetarian dishes. Now what kind of animal is that?
Iowa State Universities Tasty Insect Recipes - For the more adventurous cook.
Jamie Oliver - Mouth-watering recipes from this annoying but talented chef.
Japanese Food - About Japanese Food dot com. Everything you need to know from recipes to table etiquette.
Japanese Recipe Collection - Raw fish anyone?
Jayne's Greek Recipes - A home-made site with some delicious recipes - from an English girl living in Greece.
Jewish Food - Classic Jewish food recipes from around the world.
Jewish Recipes - From Food network.
Korean Kitchen - Over 70 recipes from Korea.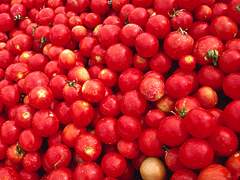 Kitchen Link - You could spend literally hours playing with this site. Your guide to what's cooking on the net.
Korean Recipes - From Recipe Source.
Lebanese Recipes - A great selection from Recipe Source.
Leite's Culinaria - Delicious recipes from Portugal.
Little Ma's Recipe Corner - Stacks of Chinese recipes categorized by region.
Love Chef - A cooking celebrity with spice ... that's one way to describe Francis Anthony. You may decide otherwise.
Makan Time - A guide to everything that's good about food from Singapore. Contains a good section on Thai food as well.
Maria's Cookbook - Totally yummy recipes from Brazil.
Meals for You - Find recipes according to diet, taste, time and nutrition.
Meals dot com - 15,000 recipes with sections on Italian and Mexican food.
Mealtime - From the Canned Food Alliance. A site promoting the use of canned foods!
Meatmatters - The home of British meat recipes.
Medieval Recipe Translations - Just pop down to your local supermarket for a swan or two and a few flagons of ale.
Mega-Zine's Recipe Index - Almost 90,000 recipes! No fancy graphics, java scripts, etc. here - just a simple, fast site.
Middle Eastern Recipes - A whole range of recipes from the Arab world.
MSN House and Home - Cook and entertain the Microsoft way! Thanks Bill.
Offal Recipes - From Recipes 4 Us. If you're into liver, heart and kidneys this is the place for you.
Ostrich Recipes - Some good recipes for this healthy meat option - plus lots of information on ostrich meat.
Out of the Frying Pan - An amusing site with some good recipes. Check out the Beer-Butt Chicken!
Persian Cuisine - Ever wondered what they eat in Iran? Here's your chance to make it yourself at home - or to get your partner to make it for you!
Quaker Oatmeal - More than just porridge. Plenty of things to do with your oats - and they can be healthy!
Recipe Centre - Recipes, software, a quiz, games and a whole lot more. Excellent site.
Recipe Gal - A good, fast site with a section on ethnic recipes from many parts of the world.
Recipe Goldmine - Thousands of recipes (including a section on Amish recipes!) and links to all manner of other sites. You could spend literally hours with this one.
Recipe Land - RecipeLand.com™ is a great online cooking community where home cooks and chefs from around the world gather together to share their favorite recipes, and recipe experiences.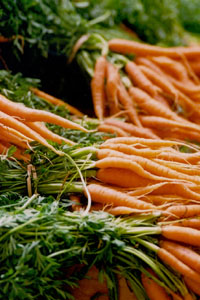 Recipe Search - Search 250,000 recipes from one easy form.
Recipe Source - Source recipes by ethnic region or type. Got Tibetan friends popping round? Knock up some momo's in minutes.
Regional Recipes - Recipes from various regions around the world.
Robbie's Recipes - An excellent site with stacks of great recipes.
Russian Recipes - Ever wonder what Russians eat? Find out here.
Salvatore's Kitchen - Good selection of recipes from around the world.
Scandinavian Recipes - Not all fish. Take a look and be surprised.
Science of Cooking - Fascinating site full of information and recipes.
Scottish Recipe Web Site - Delectable recipes from the land of Braveheart.
Soupsong - The ultimate soup site with everything from recipes and tips to soup jokes!
Sue's Recipe Server - Select by country from A to Z (and just about everything in between) or category.
Simply Seafood - Just what it says - but also contains some interesting articles on cooking techniques and a seafood guide.
Sri Lankan Delights - Authentic recipes courtesy of Lakmali Hewa.
Stuart's Chinese Recipes - A host of Chinese recipes for you to enjoy.
Tabasco Pepperfest - Some like it HOT! All manner of recipes from the king of hot sauces.
Thai Favorites - Mouth-watering recipes from Recipe Source.
Turkish Recipes - A good selection from Recipe Source.
The Secret of Korean Food - Korean cuisine, recipes and a lot more.
Trailerboat Fisherman - Excellent source of fish recipes and tips on fish cooking.
UKTV Food - Excellent site. Possibly the only food site that you'll need.
Urban Fare - Great site with plenty of scrumptious dishes to prepare.
Webtender - Drinks recipes, bartending guide, bar games and links. Keep your guests happy while you cook.
Weird and Different Recipes - Lists such recipes as Jellied Moose Nose, Fried Beaver Tail and Baked Seal Flippers with Vegetables. Enjoy!
Weird Foods From Around the World - Some really strange stuff to be found here.
Welsh recipes - Tastes of Wales from Food Down Under.
World of Creative Cookery - Contains a selection of good recipes plus a guide to matching wines with food.
YumYum dot com - The recipe page for everyday cooks. Contains 20,000 recipes.
Ziyad dot com - Delicious recipes from the Middle East.